Sea Scooters at Piperdam
Explore underwater like a secret agent by piloting your very own speedy yet silent sea scooter! Have great fun as you glide effortlessly through the water with super easy-to-use controls!
From diving to performing a corkscrew through the water, you can get the most out of your sea scooter with the help of our expert instructors who will give you mini-games and activities to test your skills and your techniques through our heated swimming pool!
Price: £10
Ages: 9yo – 16yo
Session Length: 1 Hour
Activity is held in our indoor swimming pool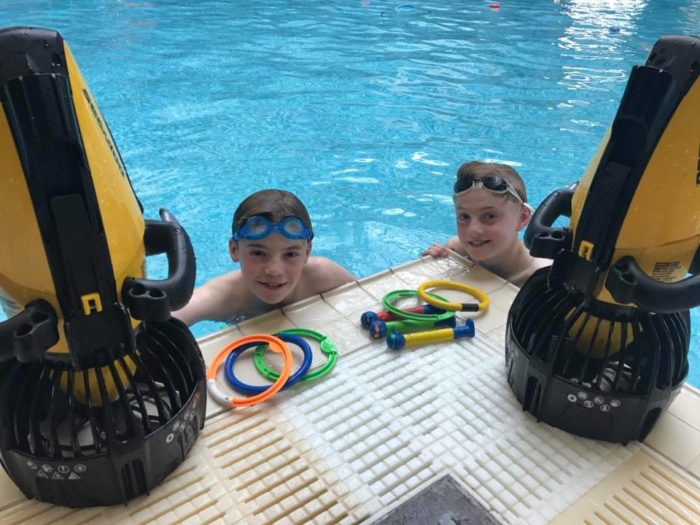 For bookings call reception on 01382 585000
---