Functions and Events Venue
Here at Piperdam, we would like to thank you for considering us for your corporate event, meeting and/or celebration..
Our events are co-ordinated by trained, skilled individuals who will take the pressure away from you and ensure that the delivery of those elements which your company believes are central to its success are met without complications or complaint.
Piperdam offers a unique service to all functions and events, supporting businesses for their meetings or conferences, to Team Building Activities and Self Catering Accommodation, to celebrations and parties. If you require the space, professionalism and organisation within one of Scotland's most scenic environments, then we have the whole 360° covered. Piperdam can accommodate up to 500 guests, whilst providing all the facilities and services that you might need. Always accommodating, always tailored to your needs.
---
We offer a one stop shop for the Functions Organiser offering one of the most breathtaking Conference Venues in the Dundee/Perth area.
With unique activities from our Go Active team, top class dining experience, two high quality golf courses, and beautiful self-catering lodges, the services we can offer you for your next event are not only unique to this area of Scotland, but can also change a routine generic experience into something that you or your guests will never forget.
For your next Celebration/Conference/Team Building Venue in Dundee, look no further than Piperdam.
---
For more information and pricing, feel free to download our Function and Events Brochure:
For more information, please contact our Functions Co-ordinators on 01382 585000 or email functions@piperdam.com who will guide you through all availability and options for you.
---
REVAL SUITE
For guest numbers up to 80 individuals, our Reval Suite is the perfect solution to host your event or function. Providing stunning views overlooking Piperdam Loch, this suitecomes fully equiped with free wifi, AV facilities and private bar..With multiple meeting layouts available, there is very little we are unable to accommodate and will work with you to ensure that your expectations are met from the very start to the very end. Ideal for smaller scale meetings, celebrations and conferencing, the Reval Suite is one of our most popular choices for both corporate or leisure visitors alike.
---
RIGA SUITE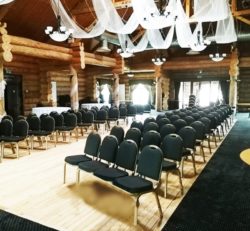 The Riga Suite at Piperdam is a multi-functional events room. Due to it's scale, it remains one of our most popular and flexible rooms. Capable of hosting up to 250 people at any onetime it offer a high degree of flexibility to any party's requirements or requests..If you are looking for somewhere to launch your annual company conference, demonstrate a new product, or celebrate recent successes, the Riga Suite will provide you with everything
you need.
---
ACTIVITY BARN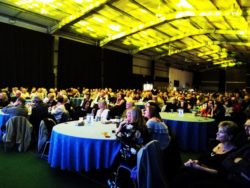 With a floor size of 42m x 18m, Piperdam's Activity Barn is one of the largest function rooms in the area capable of holding events of up to 700 people at any one time (room layout dependant). We are proud to have hosted large scale concerts, sporting events and corporate promotions, all without sacrificing the quality and operational standards required from each..Due to it's shape and size, we are happy to discuss most options for you, and will do everything in our power to provide you with a day or evening that you and your guests will never forget.If you have numbers that exceed 250, the Activity Barn could be your perfect solution. 
---