Piperdam is an award winning leisure resort
Offering facilities for holiday lodge guests
Piperdam offers a range of lodge options including traditional lodges, hot tub breaks, indoor sauna, pet-friendly lodges, and various sizes to accommodate 2-person, family, or larger groups, up to 12 person lodges.
Activities for all ages, onsite & surrounding area
Whether you seek relaxation or outdoor adventure, our offerings have you covered. Unwind with rejuvenating treatments at Admire Spa & Beauty Rooms, or embrace an active experience through our 9 or 18-hole golf courses and diverse Go Active program, featuring activities for all ages, from target archery to human foosball.
Plan your itinerary during your time with us.

A large range of facilities & activities to enjoy, including indoor gym, pool and childrens play barn.
Explore the area & attractions.
Loads of picturesque walking trails in & around the Piperdam area.
Enjoy all gym facilities including a heated indoor pool.
Offering great fun for kids, whilst grown ups enjoy relaxing.
A quiet escape for you to relax & enjoy your treatments.
Treat someone special to our wide range of gift vouchers, from discounts off the restaurant and spa to your next Piperdam holiday!
At Piperdam we are committed to ensuring that Christmas and New Year is a time to celebrate with your friends and family. Join us and let us give you the perfect setting to relax and appreciate this special time of year once again.
A taste of serene comfort – Well-kept golf courses, central heated lodges, a relaxing indoor sauna, a quiet cabin in the woods, various activities, private hot tubs, and beautiful nature trails
Lodges in Piperdam, Fowlis,
Dundee, Angus, Scotland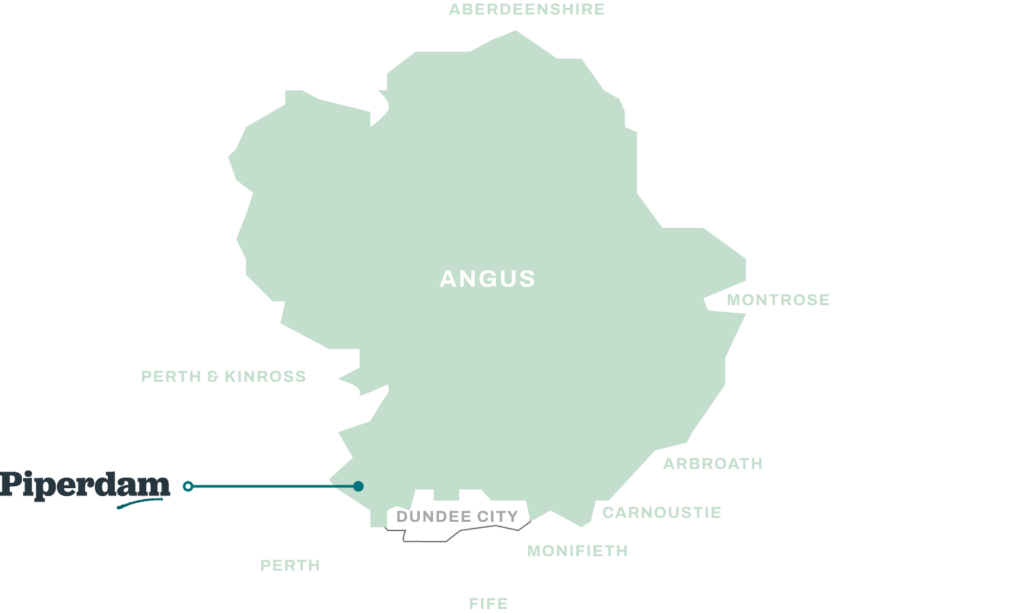 SO HELPFUL | TRIPADVISOR
We stayed in a Rainbow Spa Plus lodge which was beautiful with sauna and hot tub. Everything kitted out to a high standard and it felt comfortable and luxurious. Staff and management extremely helpful and supportive responding to our needs.
Get the Piperdam Newsletter​
Don't worry, you can un-register any time and we will not share your information with anyone. Please read our privacy policy.